Staff Handbook Solicitors
We can help with the drafting of staff handbooks and advise on whether a policy or procedure contained within a handbook forms part of the employment contract.
We're rated 4.8
on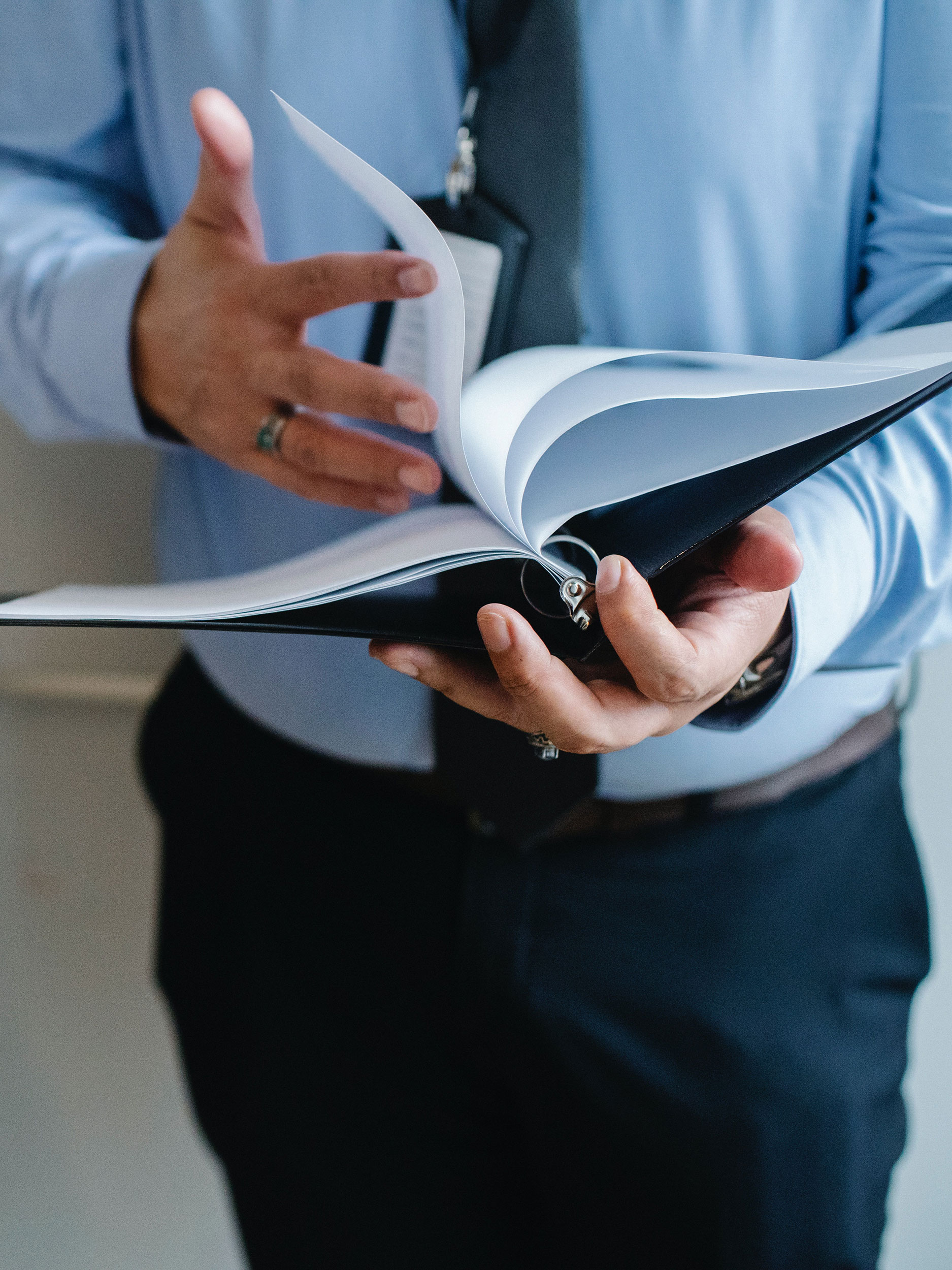 Call us
Our phone lines are open: Monday - Friday 8:30am - 6pm
Saturday 9am - 5pm
Sunday 10am - 4pm

We are closed on bank holidays.
While not a legal obligation, many employers use staff handbooks as an accompaniment to the terms and conditions of employment contained in the employment contract. A staff handbook can detail:
Grievance and disciplinary procedures, which should be in line with the ACAS code of practice
Maternity and paternity rights
Holiday entitlement and sickness benefits
Information regarding the company's values and ethos
Health and safety practices
Anti-discrimination, bullying and harassment policies
Flexible working policies
Equal opportunity policies
Whistleblowing policies
Get in touch with our experts today for free, no obligation legal advice
Drafting or updating a staff handbook
At Aticus Law, we can draft your company's staff handbook. It is recommended that you ask a legal professional for assistance, as there are certain legal considerations to take into account. For example, an employer who fails to follow the ACAS code of practice could be penalised, should an employee take a claim to the employment tribunal. It is also vital to determine whether the staff handbook is contractual or non-contractual, and whether certain policies have become contractual through express or implied corporation.
Our employment law solicitors will take the time to understand the business before drafting a comprehensive staff handbook. This will be legally compliant and work in the best interests of the company.
Staff handbooks should be reviewed on a regular basis and updated, if there have been any legal or organisational changes. We can carry this out on your behalf, ensuring your policies remain up-to-date.
Staff handbook queries
A staff handbook can be contractual or non-contractual. If policies or procedures contained within a handbook form part of an employment contract, then an employer must be sure to adhere to them. Otherwise, it could give rise to a breach of contract claim.
If you have a query about the contractual obligations contained in the staff handbook – or an employee has raised a breach of contract claim – please contact us at Aticus Law. Our dedicated team of employment law solicitors represents employers across the country. We can advise you of your legal responsibilities, and will take swift action to remedy any issues that arise.
Get in touch with our experts today for free, no obligation legal advice
Call or email us in order for us to discuss in greater detail how our solicitors can move your case forward today.
Book a Consultation