Housing Disrepair
All our housing disrepair claims solicitors are experts in their field and will offer you a fast and friendly service and a no-nonsense approach to your claim.
We're rated 4.8
on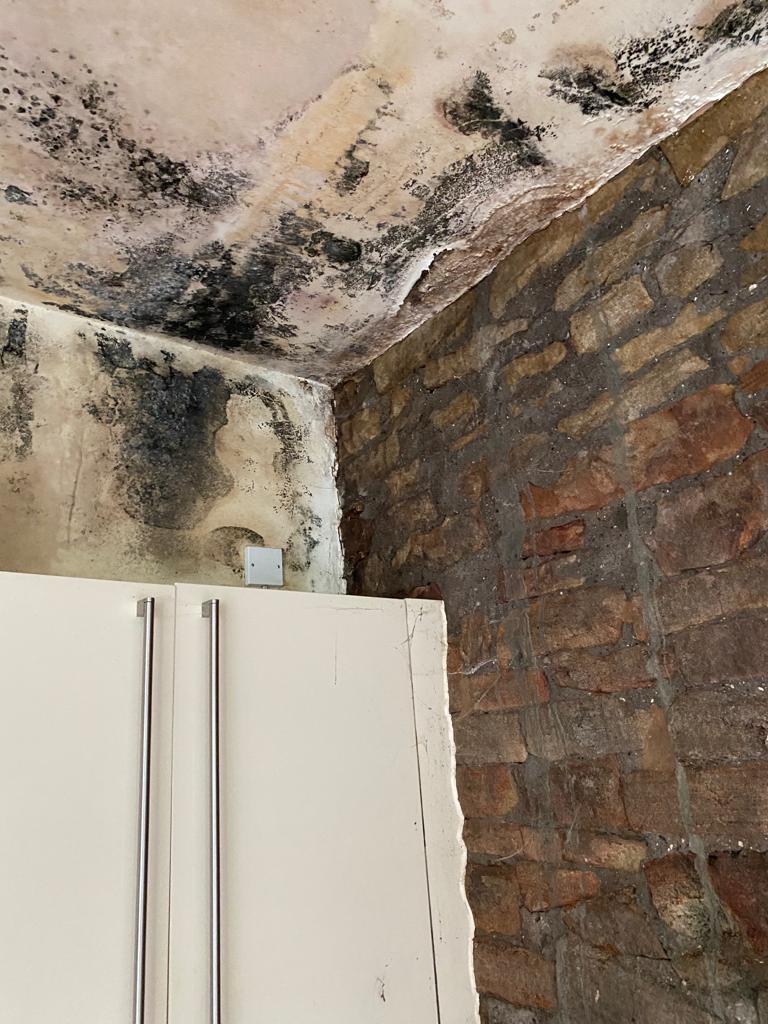 Landlords are obliged by law to ensure the property, which they rent to you, is habitable for you to live in.
Landlords are responsible for dealing with most of the repair problems. The landlord's duty to undertake repairs is not only contained in your Tenancy Agreement but also under other areas of the Law.
If you have reported these issues to your landlord and they haven't done anything, we can not only assist in getting the work done but you may also be entitled to compensation for the distress and inconvenience you have experienced.
We will ensure that you get the compensation that you deserve. This may also include compensation for damage to personal items damaged as a result of the disrepair in your home, such as clothing, bedding and other soft furnishings.
Tenancy Agreement
Your tenancy agreement is a contract between you and your landlord. You both have certain rights and responsibilities under that contract. Most written tenancy agreements set out the landlord's obligations to undertake repairs.
If you don't have a written tenancy agreement, whatever you and your landlord have agreed verbally will apply, although sometimes this can be difficult to prove.
Your landlord cannot pass on any of their responsibilities to you verbally or within a tenancy agreement. E.g. a term that said you were responsible for repairs to the roof wouldn't have any force in law because roof repairs are your landlord's responsibility.
The Landlords responsibities in Law
The law, that is, section 11 of the Landlord and Tenant Act 1985, imposes obligations on your Landlord to carry out basic repairs, whether you have a tenancy agreement or not.
Generally, it means that your landlord is responsible for keeping in repair:
The structure and exterior of your home, for example, the walls, roof, foundations, drains, guttering and external pipes, windows and external doors, basins, sinks, baths, toilets and their pipe work
Water and gas pipes, electrical wiring, water tanks, boilers, radiators, gas fires, fitted electric fires or fitted heaters.
How Much Will I Have to Pay?
There are no hidden charges when you use our housing disrepair claims' service. As a regulated Solicitors firm we work solely for you on a Conditional Fee Agreement 'no win, no fee' basis.
You have nothing to lose by establishing your right to claim, simply complete our claim enquiry form to speak to an experienced Solicitor and to find out what you are owed.
What Repairs is my Landlord Responsible For?
There are a variety of landlord repairing obligations related to housing repairs. It's their responsibility and duty to keep the property at a reasonable state of repair, throughout the tenancy.
If the tenants inform the landlord of any disrepair, it's the landlord's duty to make any necessary repairs.
The landlord is required to keep the property at a certain standard throughout the tenancy. This includes:
Repair any installations in the property.
These can include the water, electricity, gas etc.
Repair any external property, such as pipes, drains & gutters.
Repair any internal property, such as walls, stairs, railings, appliances etc.
How Much Notice do I Have to Give my Landlord?
You are required to give your landlord 21 days notice before making a housing disrepair claim. Accordingly, if you notice disrepair in the property, you must first inform the landlord of this.
You can contact them via phone, in person, by letter or E-Mail.
We recommend contacting by letter or email, this provides you with proof of the date and time you made the complaint and is written proof of your contact with the landlord.
If they reply within the 21 days, you must then give them a reasonable amount of time to fix the issue. Understandably, the bigger the disrepair, the longer it will take.
Often our clients have made repeated complaints, sometimes over a number of months or years without the landlord taking any action.
The Solicitor dealing with your case will ensure that this chronology is recorded and investigated with your landlord to ensure you receive the compensation you deserve and more importantly for the work to be completed on your property.
What Can I Claim for in Disrepair Cases?
You are able to claim for a varying sum of compensation, depending on what you are claiming for. If injured due to disrepair, you are able to claim for:
Medical costs
Pain and suffering
Loss of wages
After care
Medication
The claim can also go towards fixing the disrepair and compensation for any suffering caused from it, i.e. dampness, mould and lack of heating etc.
How Much Compensation Will I Receive?
Each case is individual. The amount of compensation received is dependent on the severity of the disrepair, how long you have suffered with the problems and how it has affected you. The amount of compensation to which you are entitled may also depend upon the date you first notified your landlord of the problems.
Rest assured that our experienced Solicitors will fight your corner each step of the way to ensure that you receive the right level of compensation for your case.
I Wish to Make a Claim - What's Next?
We offer a simple 3-step process to making your claim:
Click on the Book a Consultation button below and fill out the Form and submit.
You will be contacted immediately by our specialist Claims team who will arrange a convenient date and time for our specialist investigator to attend at your property to investigate your claim thoroughly; advise whether or not you have a valid claim and explain the paperwork required for us to undertake your claim on your behalf.
We contact your landlord and make a full claim on your behalf for work to be undertaken and for Compensation to be paid
 It's as simple as that! To make this next step, please click on the 'Book a Consultation' button for more information and our contact details. 
Call or email us in order for us to discuss in greater detail how our solicitors can move your case forward today.
Book a Consultation