Did You Say "Yes" This Valentine's Day?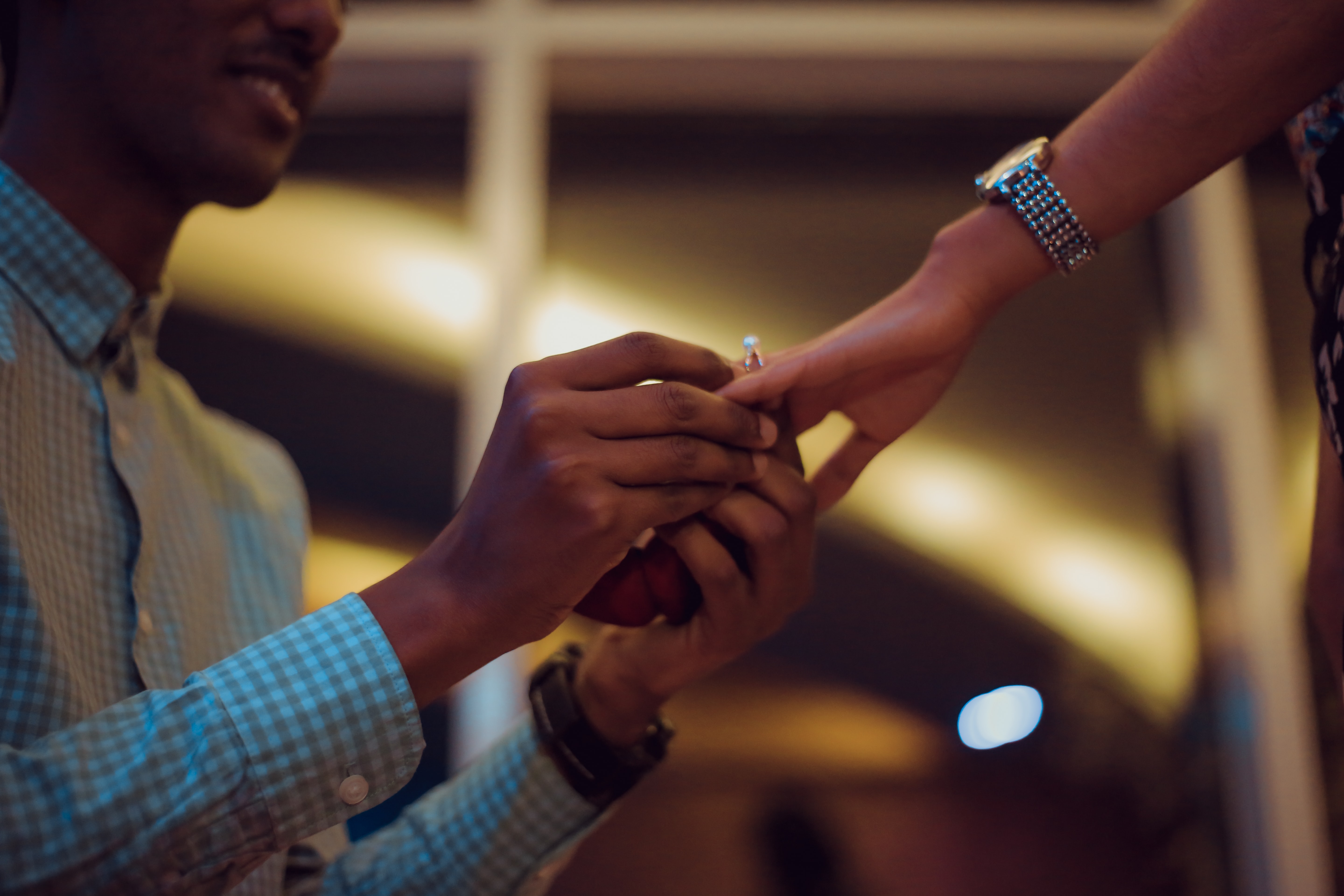 Many couples use the most romantic day of the year as an opportunity to pop the question. In fact, over one million couples will become engaged on the day of love.
If you, too, have recently become engaged, then congratulations! But before you get tied up in celebrations, we want to outline the legal and financial implications of getting married. This might seem cynical, but as family law solicitors, we advise all couples to protect themselves (and their assets) before taking the next step in their relationship.
The legal implications of marriage
This is particularly important for anyone who is newly engaged. Why? Because as soon as you say 'I do', you create a financial tie between you and your new spouse. This provides your husband or wife with certain legal rights over your inheritance, pension and property.
Not everyone realises this. Marriage is an expression of love, but it is also a serious legal and financial commitment. This commitment can last a lifetime, even if your marriage ultimately ends in divorce. If your relationship does break down, the implications could be extremely costly – especially if your spouse has a hefty amount of debt, or you have assets that you want to ring-fence.
That is why we always recommend speaking to a Family Lawyer before your wedding day. After all, marriage is a legal contract, so why wouldn't you get legal advice? In certain circumstances, it may be prudent to put a Pre-Nuptial Agreement in place. This is a smart way to protect yourself financially in the event of a divorce.
Get in touch with our experts today for free, no obligation legal advice
Prenuptial Agreements
Prenup Agreements allow couples to protect assets acquired before the relationship began. This enables you to pass property to your children from a previous relationship, protecting their inheritance. Of course, you may never need to call upon your Prenup. But if you do, then you can rest assured that your wealth will be preserved.
Pre-Nuptial Agreements are complex legal documents. They will only be taken into consideration by the court if they are professionally drafted. It is therefore critical that you obtain legal advice from nuptial solicitors to ensure the document is fit for purpose.
Cohabitation Agreements
It may be too early to discuss marriage, but if you are moving in with your partner, then you might consider a Cohabitation Agreement instead.
Cohabitation Agreements outline how jointly owned assets should be divided, if your relationship breaks down. Many are of the view that Cohabitation Agreements are unromantic. However, it is the best way to protect your assets for the future. Otherwise, you could face problems, should you ever separate. For example, if property is not jointly owned, you could be granting your partner a beneficial interest (without even knowing it) if joint funds are used to increase the property's value.
A Cohabitation Agreement clarifies the position for all involved, before the boxes packed!
Family Lawyers become extremely busy during February, simply due to the reflection that many couples have following February 14th. Not all roses stay red, so steps need to be taken to prepare for a potential separation.
If you need advice about how to prepare for your future commitments, call one of our Family Law Specialists for a free no-obligation initial appointment.
Get in touch with our experts today for free, no obligation legal advice
Call or email us in order for us to discuss in greater detail how our solicitors can move your case forward today.
Book a Consultation