Support Our Cosmetic Injury Campaign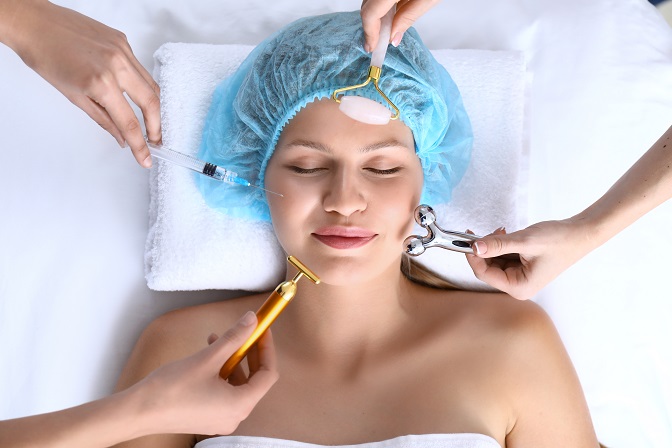 One of the most respected and well-known cosmetic injury solicitors in the UK, Greg Almond is calling for tighter regulation of cosmetic procedures.
Mr Almond, who is well known for his legal work campaigning against the use of PPD in hair dye, is currently advising clients across the UK who have experienced severe physical and emotional injuries following cosmetic treatments as varied as tummy tucks, lip filler and botox. He says he is in no doubt that tighter regulation needs to be the way forward.
He says: "It seems like the whole industry is unregulated with some cosmetic practitioners performing treatments that they don't even have the insurance for. While any government campaign is to be welcomed it must be backed up by regulation. This is especially important given the increase in number and complexity of cosmetic procedures being performed."
Get in touch with our experts today for free, no obligation legal advice
Sign our petition
A petition is now live on the Government website and we would encourage you to sign and ask others you know to support the campaign too.
Here at Aticus Law, we are seeking support and endorsement for the campaign across the full spectrum of the beauty industry, celebrities and the general public in order to enhance the campaign. Greg recently met with Tatton MP Esther McVey to encourage her to support the cosmetic injury campaign and explain some of the problems we are seeing and Aticus Law thinks regulation to address the serious problem of cosmetic injury is needed.
He adds that many people think they do not have legal recourse when things go wrong when actually compensation can cover not only treatment costs but also any loss of earnings suffered. If you think a cosmetic procedure has gone wrong, Aticus Law offers the following advice:
Get in touch as soon as you can with the person who performed the treatment and tell them about your symptoms
Keep a diary of symptoms with photos (a video diary can be useful) and record all contact with the original practitioner; including when they contact you
Consider if you have confidence in the person who is going to perform any suggested corrective treatment before going ahead
Legal advice should be sought for compensation which can include treatment costs and any loss of earnings suffered
Our team of dedicated cosmetic and beauty injury specialists understand the dramatic effects an injury can have on your life, family and lifestyle. We offer fast, friendly service and a no-nonsense approach to claims.
For more information on making a claim, head to our cosmetic surgery solicitors page.
Get in touch with our experts today for free, no obligation legal advice
Call or email us in order for us to discuss in greater detail how our solicitors can move your case forward today.
Book a Consultation