Turn Left At The Next Junction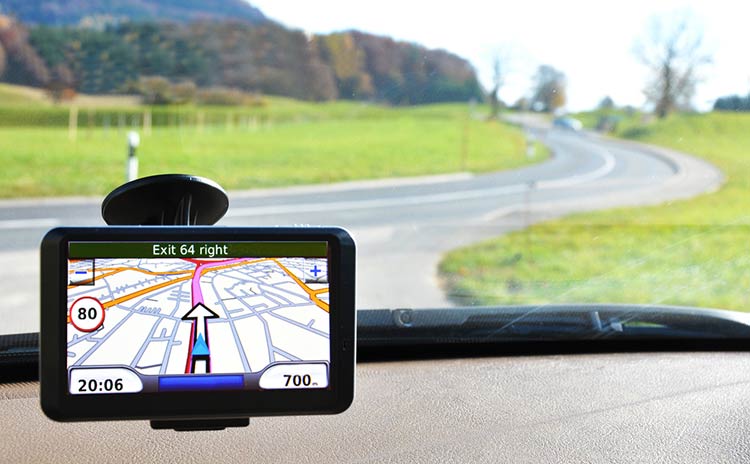 Did you know you are now required as part of the driving test to show competence following directions from a Sat Nav? As from 4th December 2017, most candidates will be asked to follow a Sat Nav during the independent driving part of the test.
The changes show how commonplace the use of Sat Navs has become, and personal injury Solicitor, Amanda Sellar discusses the use of Sat Nav in this blog.
Sat Navs – Waste of Time v Essential?
You often hear complaints from drivers stating that their Sat Nav took them the wrong way. Although sometimes you wonder if this is just their excuse for being late! After a couple of years, Sat Navs require updating to incorporate changes to existing roads and new roads being created. The expense of these updates, however, should be weighed up against the cost of a new Sat Nav. Smartphone devices are often deemed better as the maps apps are updated frequently.
Smartphone Sat Navs carry the problem, however, of requiring access to the internet. We all know that driving along country lanes in what feels like the middle of no-where does not guarantee access to signal!
Batteries in Sat Navs usually only last about 2-3 hours without charging. This can cause issues with the longer journeys so you need to remember to bring the in-car charger! Some Sat Nav users will switch their Sat Nav off if they become familiar with where they are going. Although remember to focus on the road when switching it off. You may need to pull over for this.
Get in touch with our experts today for free, no obligation legal advice
Are Sat Navs Dangerous?
You only need to read a couple of news articles to come to the conclusion that Sat Navs can be a distraction to drivers and can be a contributing factor to Road Traffic Accidents. Many of the Defendants we have helped a Claimant claim against have blamed the collision on not focussing on the road, due to mobile phones, Sat Navs and other distractions.
Sat Navs supposedly takes the stress out of driving. You just need to listen/lookout for the prompts on the Sat Nav. Is this safe? Sat Nav users may become so comfortable relying on these Sat Navs, removing the need to observe road directional signs, that they zone out to an extent, causing an increase in distracted driving.
Some Sat Nav users may completely rely on these directions and will have to use the Sat Nav each and every time they go down the same route. Would it not create safer driving if motorists become familiar with the roads they were driving along?
The ability to monitor speed is a benefit for using a Sat Nav. The device will alert you if you are travelling over the speed limit for the road you are driving on. The volume should be turned up so that the prompts can be heard as well as seen, and if you can rely purely on the sound rather than taking your eyes off the road, even better! As long as the prompts do affect the device-users speed, this should lead to good practice for safer driving and may even reduce the risk of Road Traffic Accidents.
Sat Navs with built-in Dash Cam
We as a firm have found that Sat Navs can be a very handy tool to have when attempting to prove fault in a Road Traffic Accident. If your Sat Nav has a built-in dash camera, the footage recorded prior to and during a collision can be used as evidence to support your case. The device will track exactly where the accident happened, allowing parties in a personal injury claim to narrow down the issues.
If like the majority of drivers, you are wanting to use a Sat Nav to get you from A to B, we would first and foremost recommend using our top tips below, but would also advise purchasing one with a built-in dashcam.
Get in touch with our experts today for free, no obligation legal advice
Top tips for using Sat Navs safely
Trust your eyes not the Sat Nav. If the route looks wrong, don't take it!
You know what vehicle you're in, the Sat Nav doesn't. If your vehicle is particularly large, the Sat Nav may not realise that you cannot fit down tiny little short cuts.
Do not lose focus of the road. Watch the road, not the Sat Nav. Keep the volume up high to avoid having to take your eyes off the road.
Don't block your view of the road with the Sat Nav. Position in a sensible place in the line of your sight.
Ensure the Sat Nav is secured. Having the Sat Nav fall off into the foot-well mid-journey can create great distractions and unsafe driving. Always pull over when safe to do so to pick up the Sat Nav in this instance.
Don't programme whilst driving. The route should be selected prior to setting off on your journey.
Update the Sat Nav regularly to avoid issues with new roads.
To conclude
Whilst there are pros and cons for the use of Sat Nav, the reality is that the majority of drivers already use a Sat Nav, whether built-in, independent or via smartphone, and this will only increase further in a society of ever-advancing technology. The DVSA's change to the driving test will ensure that learner drivers are not let loose on the roads with the use of Sat Nav, without first checking that they are safe to do so.
A further upcoming change to driving lessons is that learner drivers will be allowed to drive on motorways. Is this a good thing? I will discuss this in due course. Stay tuned.
If you need expert advice on Road Traffic matters or you have suffered a personal injury on the roads, get in touch with our personal injury solicitors to get your case moving in the right direction today.
Get in touch with our experts today for free, no obligation legal advice
Call or email us in order for us to discuss in greater detail how our solicitors can move your case forward today.
Book a Consultation