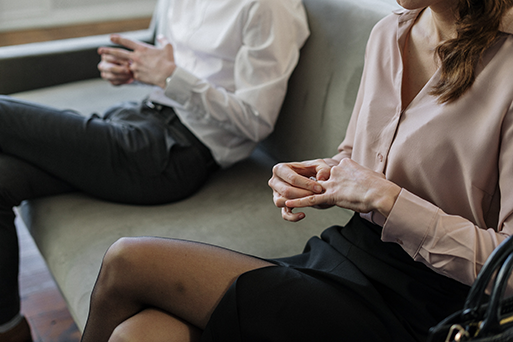 It sounds final doesn't it? Divorce. It's the end of your relationship and you've got the paperwork to prove it. You may have used one of those online services, or a local solicitor. So, when we say Divorce isn't final... why not?
Well, due to a process unheard of by most, there is a loophole. You remain financially tied to your ex husband or wife despite getting a divorce. "What loophole?" "Well it's a pretty major one".
Without this document – your ex-partner could apply to Court and be awarded a share of your future assets, like an inherited house, a cash lump sum or your pension.  He or she could also be affecting your credit rating by applying for credit that you are not benefitting from.
Sounds like you are tied to your ex forever doesn't it?! Well without following the correct legal processes, you actually are, potentially affecting your credit rating and potentially allowing them to have a claim upon anything you obtain post-divorce.
Without a 'clean break' order there is always the possibility that a former spouse may fall on hard times, may feel resentful or just become greedy – even if an informal 'deal' was agreed at separation or divorce.
Get in touch with our experts today for free, no obligation legal advice
I Just Want A Clean Break
A Clean Break Order is something that should be put in place following a divorce and specifically means that each person's financial affairs are severed. Without a Clean Break Order from the Court, your ex-spouse could make a financial claim against you at any time in the future.
By having a clean break order or consent order limiting any claim in place at the end of your Divorce, you can protect your future. We often speak to separated couples, who just haven't got round to getting divorced, and often do not understand the potential for problems.
Forget looking over your shoulder to see if they are looking to make a claim on your capital, income or pension. Here at Aticus Law, we offer a free consultation, to help you understand what can best protect you and your future. Get in touch with our team of divorce solicitors today and one of our experts will call you back at a time to suit you.
Get in touch with our experts today for free, no obligation legal advice
Call or email us in order for us to discuss in greater detail how our solicitors can move your case forward today.
Book a Consultation