Andrew Judge
Consultant Barrister


Barrister specialising in Planning, Environmental and Local Government Law


Member of the UK Environmental Law Association


LLM in Environmental Law at UCL


Barrister called 1986 Middle Temple


Served as an elected member of the Bar Council and its Professional Conduct Committee.


Andrew has extensive experience both of professional practice and elected public office. Previously a barrister with a common law practice for twenty years, he prosecuted and defended a wide range of criminal work including fraud, drugs conspiracies and serious violence,
Andrew is now practising in the field of planning and environmental law where he has also had a strong record of policy innovation in public office:


creating a site specific policy of sporting intensification that led to a current planning application for a new football stadium enabled by 600 homes;


negotiating with Transport for London to ensure the survival and improvement of an important town centre in the context of extensive transport infrastructure proposals;


introducing a Core Planning Strategy that aimed at 'improving the environment, taking the lead in tackling climate change, reducing pollution, developing a low carbon economy, consuming fewer resources and using them more effectively…   exemplary … in mitigating and adapting to climate change,'


leading a £6m transport focused scheme to revive a town centre and introducing significant highway and street scene championed much new cycling infrastructure;


introduced a cutting edgeborough climate change strategy along with 1.46 MWp of solar photovoltaic's on 23 public buildings including schools and leisure centres;


devising an innovative community gardening and food growing scheme involving a range of partners and increasing numbers of residents;


chairing a waste partnership of four boroughs, supervising negotiations for a 25 year energy from waste contract; introducing mixed plastic and aluminium recycling and rolling out kitchen waste recycling to all local households;


promoting a new contract to construct electric vehicle charging points along with differential parking charges for diesel vehicles in order to reduce Nitrogen Oxide and PM10 air pollution;


leading the maintenance of 115 parks and green spaces through 25% budget cuts;


has been a foundation trustee of a new sub-regional park promoting green infrastructure in an urban setting.


Previously, as Merton (Wimbledon) Council Leader for five years, Andrew led its transformation from a position of weakness to one of strength on a 'Journey to Excellence'. He also negotiated with Government to introduce the famous 
Merton Rule 
in 2003:
a planning
requirement for 'on-site' renewable energy in non-residential developments. The Merton Rule was followed by 140 councils and eventually adopted by the UK Government.
The Merton Rule gave a boost to the design and production of on-site renewables. E.g. Mitsubishi Electrical developed a new range of heating and ventilation equipment to meet Merton Rule requirements.
Andrew also initiated the sale of land at two sites to the Homes and Communities Agency along with development briefs that led to a National Design Award for one scheme and a total of 386 new homes at Code for Sustainable Homes Level 4 with sustainable drainage (alleviating flood risk), solar energy, CHP, electric recharging points for vehicles and new public green spaces.
He has served on the London Sustainable Development Commission advising the Mayor and the GLA functional bodies and helped develop a matrix to guide sustainable decision-making across the GLA as well as revisions to the London Plan.
Andrew was also a member of the Commission on London Governance that recommended increasing the role of the Mayor of London.
A peer member for local government improvement with the Local Government Association, Andrew has taken part in many Peer Review and Audit Commission Inspection teams as well as conducting individual mentoring and team consultancy work for Councils. Recently, he was asked back after 5 years to be part of a Peer Review team of Equalities and Inclusion at Transport for London.
Contact Andrew Judge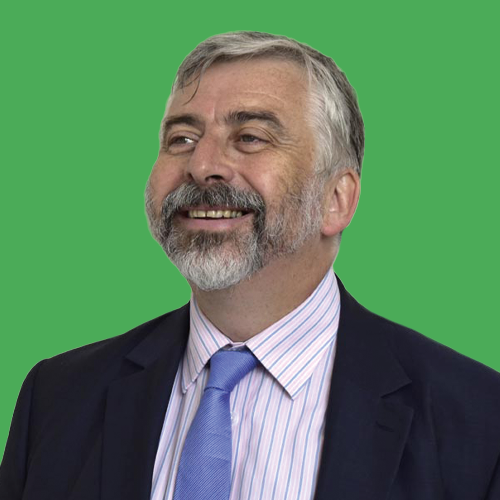 Office: 0161 521 0829
Email: judge@aticuslaw.co.uk
Call or email us in order for us to discuss in greater detail how our solicitors can move your case forward today.
Book a Consultation
We provide legal assistance to a wide variety of case types, including:
Request a callback